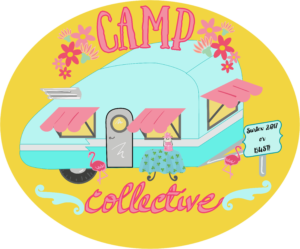 I'm so excited to announce that I will be exhibiting at Surtex 2017 with Camp Collective! Camp Collective was formed with three talented surface patterns designers and myself through our participation in Jessica Swift's Pattern Camp.
Camp Collective is made up of Joan Herlinger, Jacquelyn Carter , Katia Bulbenko and me! I couldn't be happier about being part of this wonderful group of artists!
There's so much to do between now and next May to get everything ready for our first showing at Surtex. This is something I've dreamed about for the past few years, and it's still kind of hard to believe we are on our way to making it happen!
I hope you'll follow along as we make this fun, amazing, kinda scary journey!